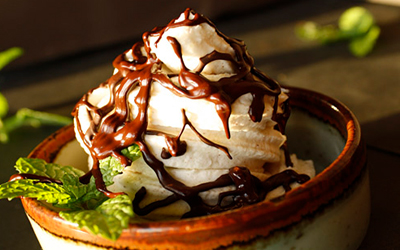 About –

Flexi Creme

A Multipurpose Product for Culinary & Dessert Preparations
Flexi Creme is brought to you by Tropilite Foods Pvt Ltd (TFPL), a company with proven track record as a front runner in excellence, innovation and an idealism in the development of food additives, quality improvers in India. We are well focused on creating yet more novel and newer products for application covering full spectrum of food industries.

Flexi Creme is a UHT (Ultra Heat Treated) unsweetened product that is unique non-dairy cream alternative. UHT is a complete sterilization process, which kills all the vegetative cells as well as the dormant spores of microorganisms so as to make the product safe and suitable for human consumption. UHT (sometimes known as ultra-pasteurized) cream is often popular as it has it has a longer shelf life than regular cream. It is usually sold either in cans or sealed tetra packs and is usually an ambient product so does not need refrigerating. Being a UHT product, Flexi Creme can be stored and transported at ambient temperatures thereby no need to refrigerate until opened. It is an ideal and much economical alternative to dairy cream as it usually contains 35% milk fat. Available in cartons, the shelf life of our product is 9 months when unopened and 4 days (under refrigeration) after opening the pack. It will whip well if chilled and can be spooned over desserts or used in cooking.

From nutrition and health perspective, Flexi Creme is cholesterol free and contains Omega 3 Fatty Acids, which have an important role in brain functioning and lowers the risk of chronic heart diseases by reducing LDL cholesterol levels. This product provides a perfect alternative to all those cream lovers wishing to avoid the consumption of high cholesterol dairy cream. Additionally, it has a balanced combination of MUFA & PUFA for best health benefits. The nutritional value per 100g of Flexi Creme is as below:
Energy 319 Kcal
Protein 2.45g
Carbohydrate 2.75g
Fat 23.3g
Flexi Creme Application
Give all your recipes the Flexi Creme touch. The cream has a rich flavor profile with delicious creamy mouthfeel, rich taste and an excellent eye appeal. As the name 'Flexi' suggests, it can be used
(a) For culinary use in Indian Cuisines,
Gravies and Curries for Kebabs
Dal Makhani
Shahi Paneer
Malai Kofta
Butter Chicken
(b) For culinary use in Continental Cuisines,
Soups
Pasta and Macaroni
Sauces
Dips
(c) For use in Cakes and Desserts,
Cake Icing
Truffle
Ganache
Mousse
Fruit Cream
We have made a wide selection of our most popular recipes for Flexi Creme available online. Try our recipe suggestions for Flexi Creme on the Recipes page. For advice on how to adapt the recipes to fit your needs, please contact us.